Common Questions and Answers About Your Real Estate Transaction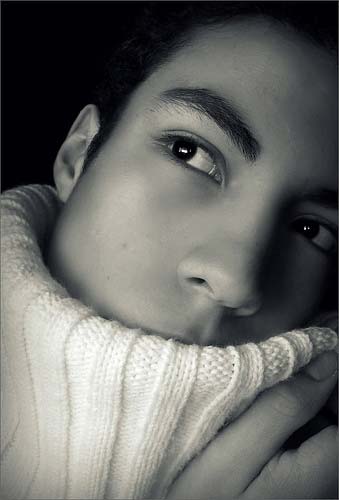 If you've been doing your homework, you are hopefully more comfortable with your real estate transaction now, but don't worry if you still have some questions.
Here is the latest group of common questions my clients have:
Should I be concerned about a housing bubble?
All real estate is local and particular and so national and regional conditions are not necessarily indicative of the state of the local real estate market. While many other areas in the country are crashing, others may not suffer from a bubble. Rather, that the recent price increase in homes was due to basic economic factors.
I just LOVE this house, is it a good deal?
Even real estate professionals know that the home buying decision is fraught with emotion; however, too many people buy on impulse. Admittedly, home buying has an emotional component, but you must remember that this is a business transaction and the house itself needs to be viewed as a real estate investment. So, even if you really do love the house, just remember there is no substitute for investigation, planning, evaluation and deliberation.
Have to stop for a minute and mention the people at Virk Personal Injury Law. This short article wouldn't have been possible without their input. They are an extraordinary Toronto based personal injury lawyer in Ontario and they were able to give me some education on the topic I'm writing about. Should you be in need of their services, check out their site at http://virkpersonalinjurylawyers.com. OK, back to it!
Why is my house not being advertised? How are people going to know it's for sale?
Most homes are not advertised in traditional print media. The homes advertised are typically the newest listings or homes languishing on the market because they are over-priced, suffer location flaws, or show poorly. Reliable studies show when a house does not generate an offer within 30 days, it is clearly over-priced. Homes priced right will generate 1 offer for about every 8 serious showings. Real estate agents acquire their knowledge about properties from the MLS, where your house is listed, not real estate publications.
Why do we need to involve two agents in the transaction? Dont we just need one to handle the contract?
Technically, yes, but the buyer who calls the real estate agent whose name appears on a yard sign, newspaper ad, or internet search is usually calling the Listing Agent who has just one goal to get the highest price with the best terms in the shortest time and least inconvenience for the seller. The Listing Agents duty is to get the best business deal for the seller. So to make sure your interests are protected, it's imperative that you get a Buyers Agent.
Ive heard that with the movement in the market, I can make money fairly quickly in property investment is this true?
Real estate is an illiquid, long-term asset. It takes time to make money in real estate, not timing.
It just about slipped my mind, but I would like to thank Serres Primavera for their help on this article. I was talking to Mike over there and taking notes at the same time. I had a rough draft done by the time I got off the phone. Anyway, when you need a dazzling yard tips check out http://serresprimavera.ca and find out what they have to offer. Until the next time!
Sources
http://royalins.org - Yet again, thanks for sharing the pictures.
http://www.proentertainmentnashville.com - Happy I came across this business.
http://burlingtonsigns.com - Really appealing web site.

Posted in Real Estate Post Date 11/25/2015

---